I have recently completed a custom commissioned piece. This painting is called
"
Amy speaks of Ireland"
. It is a 16 x 20, acrylic on canvas frame.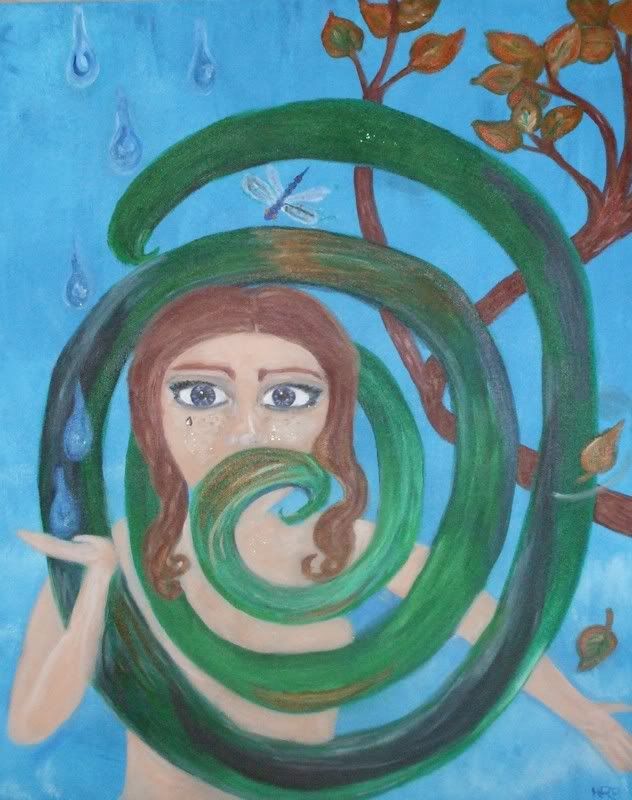 Today I also signed my contract to publish my children's book. =) There is still alot of work to be done as far as the production process goes but I am very excited. I hope to have the book released sometime around Christmas.