I can not believe that we are soon to be coming upon the end of 2008. In retrospect, this past year was difficult however full of many beautiful moments. I was able to nurture some old friendships. The time I have spent with my daughters has been so valuable. I did suffer a painful bout of post-partum depression but I did not come out of it empty handed. I realized I had a lot of healing to do on all levels and I spent much of the year mending my heart and soul. Now I am more complete and have more to offer others. I decided to become a life coach and will be working on my courses over the next few months. It's very exciting because I have thought about doing this for a long time!
It's been rather chilly and rainy which definitely evokes contemplation. I love the moment when everything is quiet and I can wrap myself in a warm blanket.
Here is a rainbow I caught outside of my house several weeks ago (we've been blessed with rain a few times this month):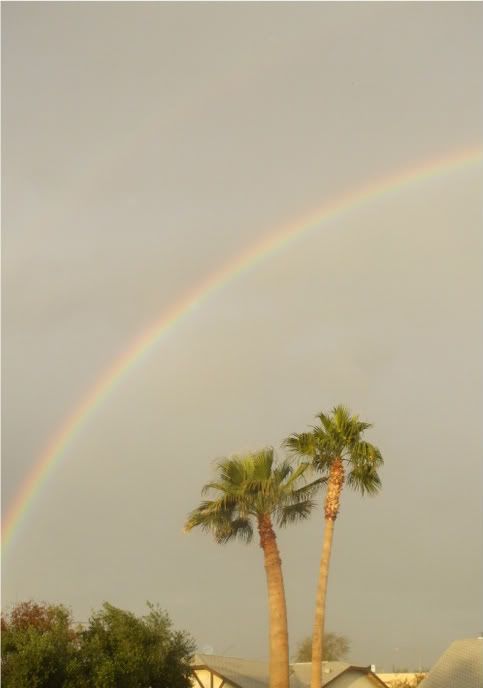 I am truly looking forward to 2009. A new president will take office and usher in a wave of change by those who are very aware and want to do good for this earth and the people in it. Lately I've been inspired by flowers, particularly sunflowers. Flowers remind us that even in dark times, inevitably spring will come again.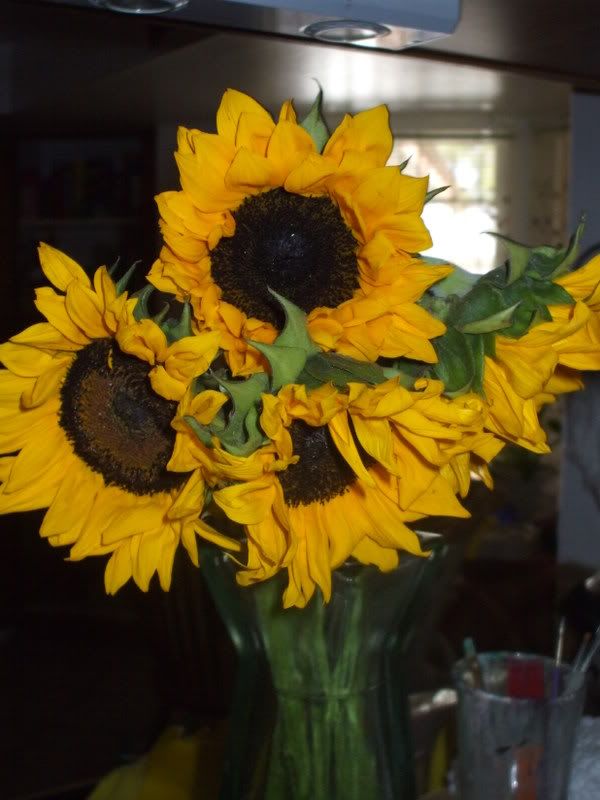 I hope for everyone that 2009 is a year of progress, peace, completion and abundance. Merry Yuletide!