I am nearing the completion of my children's book. Almost 13 of the 16 pages are done. It's been a very long process and it's alot more work than I imagined. I decided to go back over the older illustrations and add more detail...so the preview you see on my website is not the end result. My heart and soul is in the book now after many late night hours of working at it.
Here is a page in progress: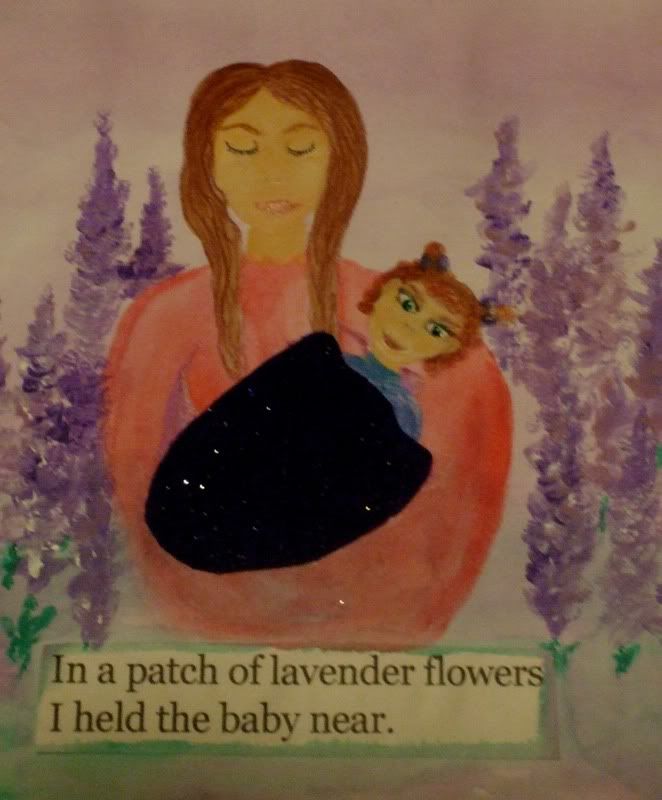 I've heard many times artists saying, "It's all about the process." Now I understand. When you are working on a large, long term project, inner growth is occurring. I have to battle waves of self-doubt, exhaustion and frustration with wanting perfection. I'm a self-taught artist, so as I am going along I realize that nothing is perfect. I've never taken any formal
fine art
classes so I am learning a great deal along the way. The book has definitely served as inspiration for future projects. For now, my goal is produce the best quality work that I can in this moment for people to enjoy. So realistically, it looks like sometime in the spring the book will be out.